Studio Quadrilatero is a design services firm specializing in high-end retail settings worldwilde and interior design. Based in Milano, the firm brings its knowledge and expertise to deliver exceptional retail experiences, tailored to the brand identity of the Clients. With a clear attention to details, Studio Quadrilatero is committed to providing a retail experience that is perfectly choreographed from the façade to inviting, striking interiors
Our design team is recognized for creating warm, welcoming environments responsive to each client's brand. We incorporate local artisans and craftsmanship, infusing community into what ultimately evolves as brand presence. This global experience tells the lifestyle story.
Our Team is able to propose and recommend to Clients the best solution from technical point of view. in order to satisfy the incessant change of regulations and technology.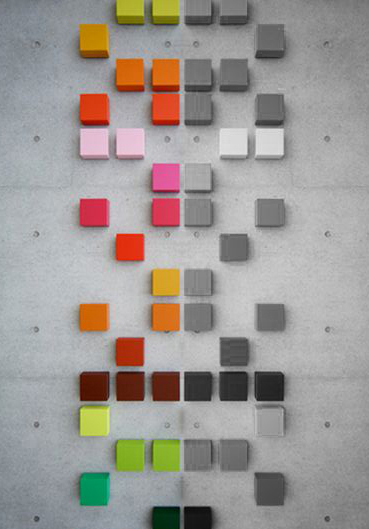 Detail. Color. Décor. Finishes. Lighting …
This is how we approach design.
The goal of our work is precisely the fulfillment of these new demands without the need for the customer to worry about the coordination of various professionals. The design solutions that we propose are the result of a preliminary study and the work of more specialized professionals in various fields of construction. So they can avoid some technical and structural issues related to the current regulations, like, for instance, on thermal, acoustic insulation or structural. Our Studio can offer a strong support during each phase post-project, like a Town's administration in Italian cities, or a works direction, including safety and safe coordination, superintendence authorization and fireman documentation.
LUCA MOTTA
Ing. Luca Motta, co-founder of Studio Quadrilatero, graduate in engineering at the Polytechnic of Milan, since 2001 has always been active for the design and technical issues solution of the most diverse, safety, enviroment small and medium industrial commercial and land services Italian and abroad. He has always designed infrastructure of civil and industrial buildings, up to consolidation and restoration of buildings.
There are important experience acquired over the years regarding the work carried out, and the collaboration with offices and international engineering Companies.
The aim is to combine the quality project containment of structural and construction costs, by a refined preliminary study and by an high capacity modeling with the analysis of structure.
BARBARA PICCIOLO
Barbara Picciolo co-founder Studio Quadrilatero in Milano, where she has developed innovative and diverse retail designs for Fashion and Luxury Brands. Prior to start her own firm, Barbara developed and implemented key rebranding initiatives as Architecture and design Director at Roberto Cavalli, and as a Senior Architect at Dolce&Gabbana.
Barbara gained her early professional experience at Studio Beretta Associati where she had the opportunity to work to design high-end luxury retail spaces for Clients, including Ermenegildo Zegna. Barbara Picciolo was raised in Milan, Italy, where she graduated from Politecnico di Milano in 1997. In 1999 she received her Master of "fashion and exhibition Design"from Camera Nazionale della Moda and in 2000 she was graduated from NABA in Scenography.